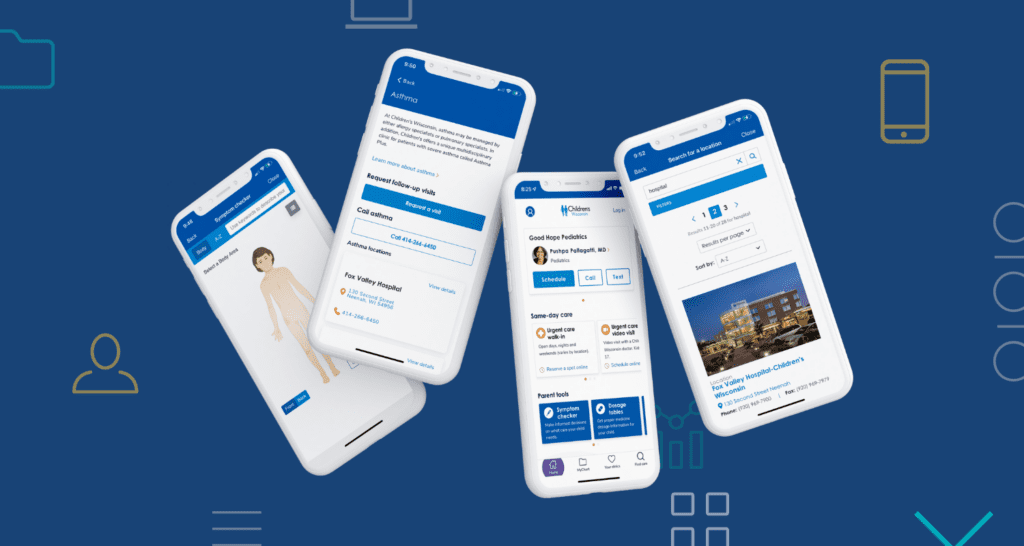 When your kid is sick, you need a quick and easy way to get information about what to do. Should you go to the ER? Or is a virtual visit appropriate? Is urgent care the best option, or an office visit with your pediatrician?
Children's Wisconsin wanted to give families a tool that would meet their needs for information and guidance and include features that would seamlessly integrate with Epic MyChart, technology the families already knew and used.
The health system teamed up with digital agency Modea to build a mobile app that would achieve these goals. The resulting app retains familiar MyChart features and adds much more functionality.
Read the full article via eHealthcare Strategy & Trends.