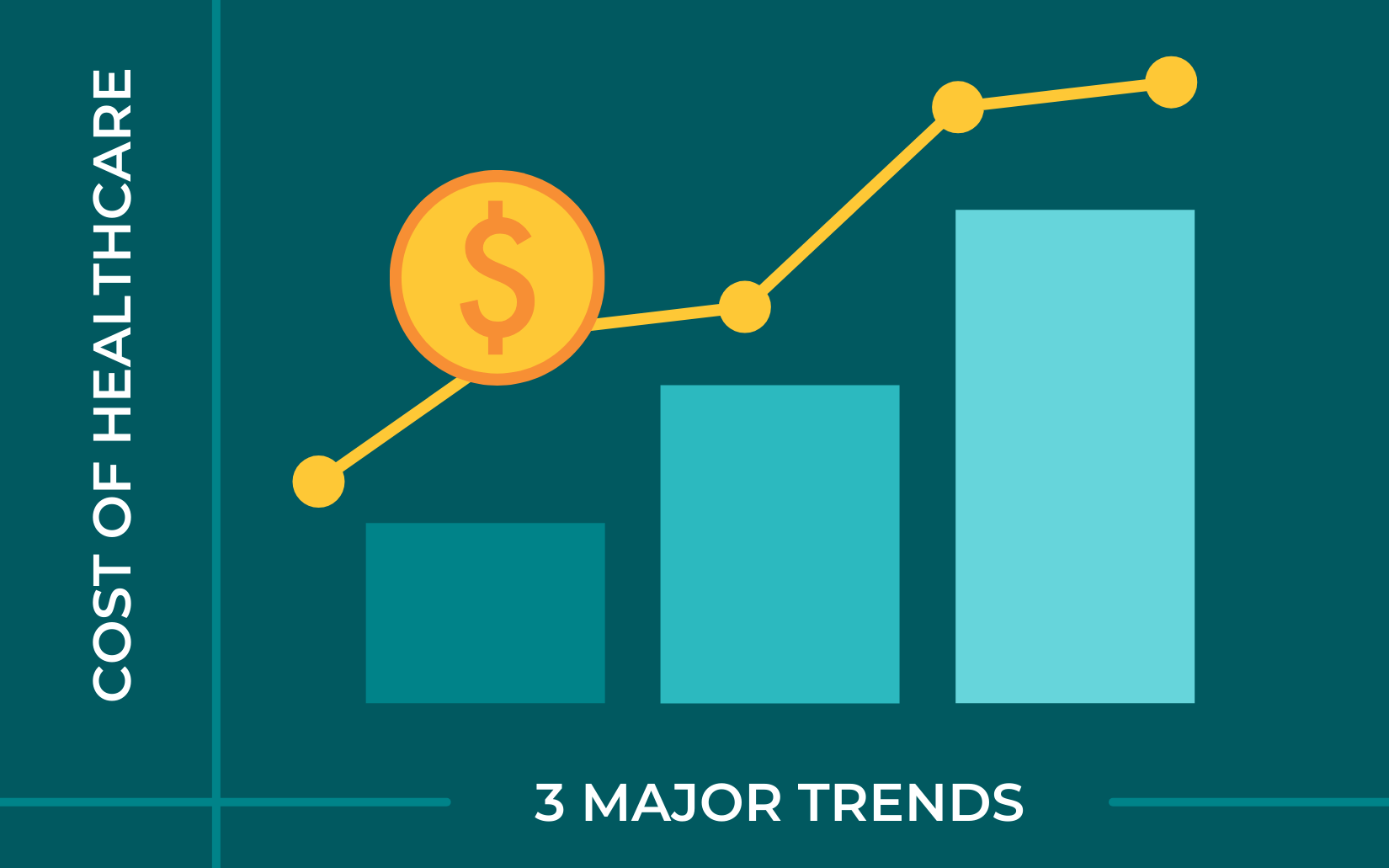 Early in the new year, it's customary to take some time to reflect on the past, set goals for the present, and plan for the future.
Our team spent time reflecting on the significant changes we've seen over the last decade in healthcare that have directly impacted the landscape today. One of the most prominent and the main catalyst that we'll cover is the cost of care.
In this article, we'll review the 3 major trends that have materialized from the continued rise in the cost of healthcare and how they're directly shaping the industry.
Healthcare costs continue to climb
In the past decade, consumers paid more for healthcare than ever before. In fact, Americans spent nearly twice as much in 2019 as they did in 1980. And yes, this data does account for inflation. The observed dollar amount was adjusted appropriately in order to compare apples to apples. It may not surprise you that the cost of healthcare has increased year after year. After all, we have more advanced technology, treatment plans, drug production, and consumer engagement platforms. But all of those niceties are not the main driver of the cost influx. Instead, insurance is the primary offender.
The shocking fact is that…
"insurance costs have grown by 740% since 1984"
CNBC stated that the average American paid about $3,400 for insurance alone in 2018. While a household spent nearly $5,000 per person on healthcare in the same year.
It is truly no wonder that medical bills are the number one cause of bankruptcies in the U.S.A. This alone helps to contribute to the lack of trust in healthcare systems, a colossal issue today.
It's also worth noting that in 2020, annual spending on healthcare was estimated to be around $3.65 trillion or $11,172 per person in the U.S.A. This total is larger than the gross domestic product of Mexico, Canada, and Spain combined. It is also, by a wide margin, the highest annual healthcare spending in the developed world.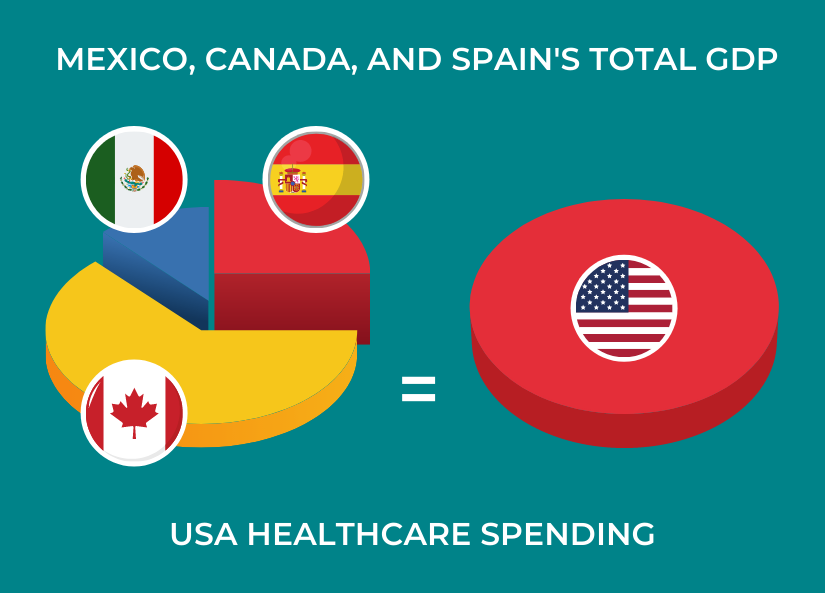 This climb in cost over the past 40 years laid fertile ground for change and new entrants to quickly grow.
#1 Bigger is better; mergers and acquisitions
Over the past decade, we've seen large healthcare systems, drug makers, and insurers begin and close mergers.
In 2018, CVS Health and Aetna closed a $70 billion deal. The nation's largest pharmacy chain and health insurer combined to instill their towering goal of "transforming healthcare delivery for the better".
Locally, we've seen Wellmont Health System and Mountain States Health Alliance come together to form, client, Ballad Health. Intermountain Healthcare and SCL Health are planning to merge in early 2022 to form an $11 billion health system. As well as two of Michigan's largest providers Spectrum and Beaumont Health will combine forces and create a $12.9 billion "mega-merger".
This trend of healthcare system consolidation is not only an act to gain new efficiencies but also to reduce the cost of operation. Let's hope that we see these mergers translate to cost savings for the consumer.
#2 Digital front door comes to stage
The buzzword "digital front door" started circulating in healthcare circles in 2017. Around this time the industry started to understand the importance of creating and implementing strategies that leverage the use of technology to create better and more connected customer experiences.
Often a digitally connected healthcare customer experience will include tools such as:
Well-designed and transparent appointment scheduling.
Access to scheduled or on-demand telehealth visits.
Digital service channels via live and AI-based chat.
Easy access to the information a patient or their family needs.
The digital front door strategy is all about taking the time to truly understand what your customers need most and taking the steps to meet those needs. One big need, you might have guessed, is cost.
We've seen healthcare systems combat rising costs by offering more channels for consumers to interact with their brand and where most convenient. For example, AI-based chat can help concerned patients quickly find the information they need at less cost and 24/7.
#3 New players enter the healthcare space
Companies like Apple, Google, and Amazon set a new standard when they created and launched revolutionary digital customer experiences. Now consumers have high expectations for optimal user experience and seamless functionality with any product or brand, no matter the industry.
Over the past decade, we've seen the deities of digital enter the healthcare space to disrupt the industry. In 2018, healthcare experienced a "wild-west" style shoot-out for who would partner up and enter the market. Many large tech companies accomplished their goals by quickly merging with strategic elites.
Google hired a healthcare CEO to organize its health initiatives. Apple began testing the market with wearables and EHRs. In addition, companies like Lemonaid empowered patients by "treating you better".
Never before have consumers had such a strong voice or choice. These new entrants are offering consumers new and engaging ways to manage their healthcare.
For example:
Scheduling a quick telehealth appointment with

Amazon

.
Seeking dietary advice from a

NutriSense

glucose-monitoring skin patch.
Getting a physical while grocery shopping at

Walmart

.
Fortunately, these companies are offering affordable services and tackling the rising cost of healthcare head-on.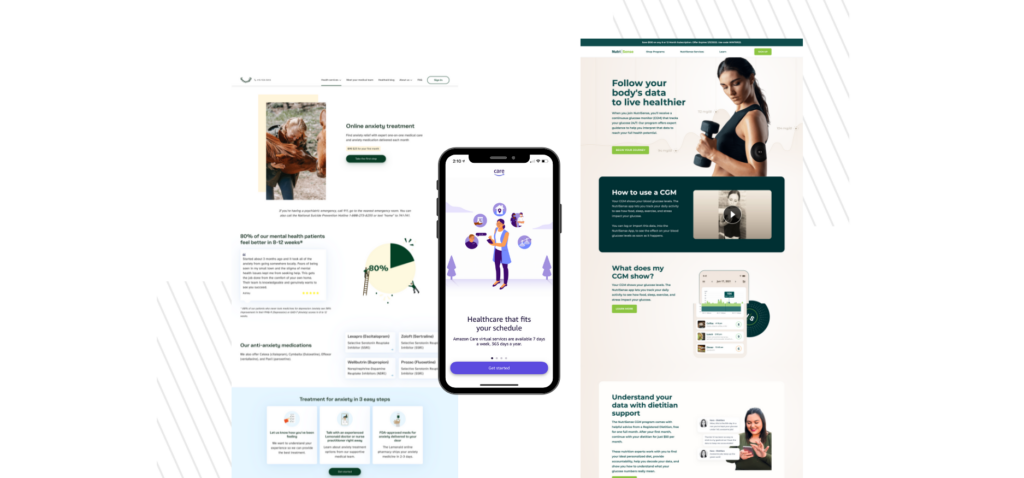 What's to come?
It's no big surprise that healthcare consumers are fed up with paying outrageous prices and struggling to manage care. We've seen some movement to correct the pressing pain points but more must be done.
On the bright side, there's no time like the present. The sooner that health systems can…
…the sooner they can captivate consumers and increase lifetime value.