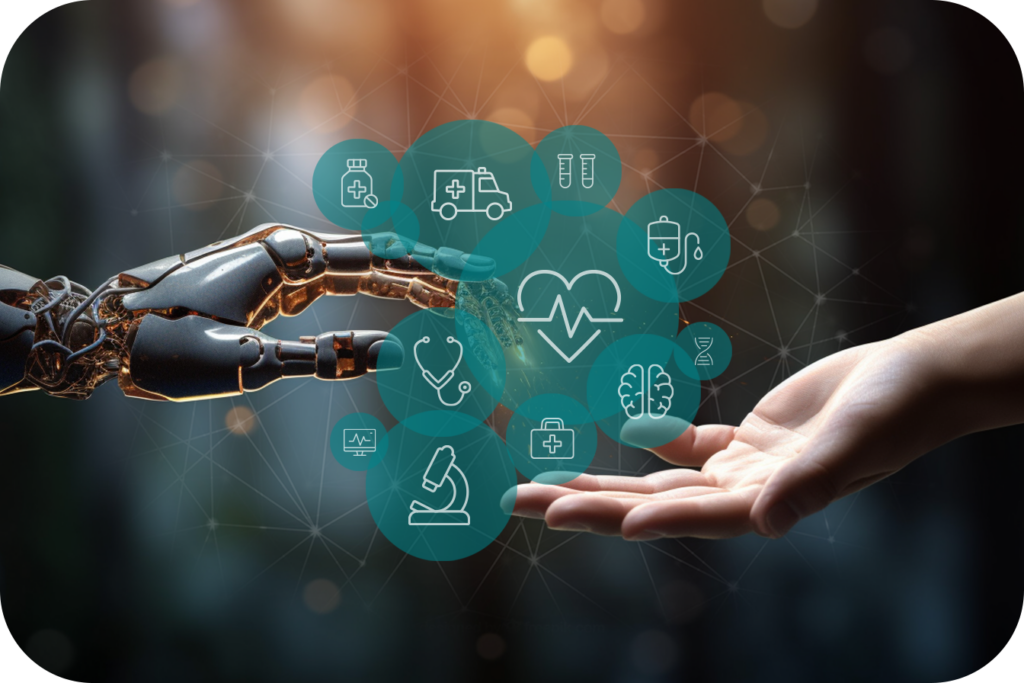 Nearly every day, we have at least one conversation with a healthcare organization about generative AI. Some are already using generative AI tools in some fashion. But to be honest, most of them are grappling with it.
Generative AI–meaning a tool that generates language or an image when you feed it prompts—has been around for a while. But major strides in recent years with large language models (LLMs) have made AI faster, more accessible, and more reliable (though not without issues).
So, what should your hospital or health system be thinking about with generative AI? Let's start with what we know most are thinking about right now.
What Do Companies Think They Should Do With Generative AI?
Gartner recently polled 2,500 executives, asking them what their primary focus was for generative AI initiatives. Not surprisingly, improving customer experience was at the top of the list. LLMs have made AI-fed chat features an increasingly popular tool for engaging customers.
Also at the top was revenue growth, no doubt because lots of businesses are now commercializing generative AI. The other big answer was around cost optimization. In other words, using the technology to increase output while spending less money.
Does this mean hiring less people? Are we right to fear that we'll all be replaced by machines? It's a popular trope and a good movie plot, but the reality is that generative AI works best with human interaction and oversight, not instead of it.
The smartest organizations are the ones who don't just see increased productivity as the ultimate end game for AI; rather, they see its potential for unlocking innovation from their teams. Instead of asking, How can this technology help me reduce my investment in human capital? . . . They ask, How can this technology empower my people to add value to what they're doing?
For that, we have 3 suggestions.
1. Normalize Using AI Tools in Your Organization
Generative AI tools have exploded in the last year. ChatGPT, developed by OpenAI, went live in November 2022. It gives a response to a text-based prompt, like "write a paragraph about avocados," or "organize these notes" for text you paste. ChatGPT is many people's first introduction to how powerful generative AI can be for the work they're doing.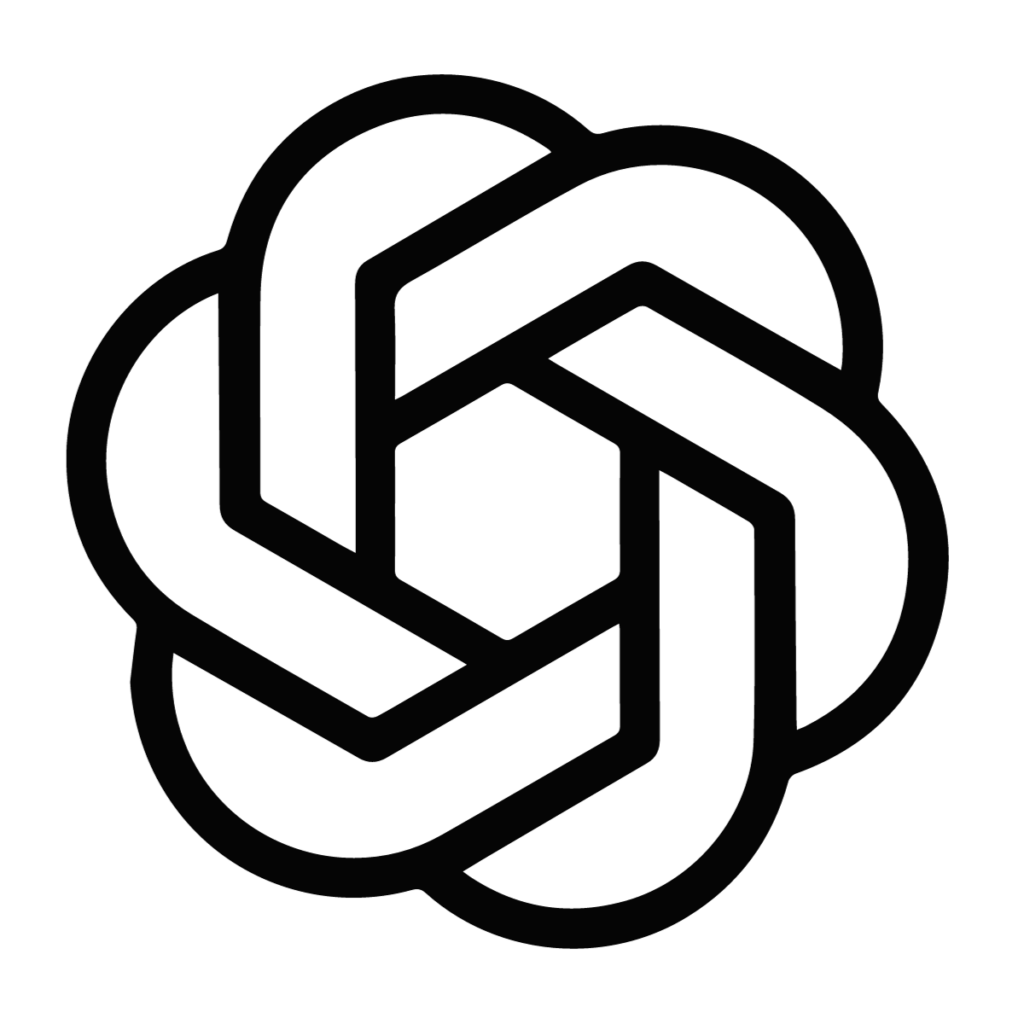 However, there are concerns with both ChatGPT and DALL•E (an AI model designed to generate images from textual descriptions). First, these tools can be inaccurate and biased. And second, schools and universities are having issues related to academic integrity, and industries like publishing are having issues related to copyright. In fact, a group of authors is currently using OpenAI for copyright infringement, claiming their books have been used to train ChatGPT.
These are serious issues. But there are many ways for employees to use these tools for good. So many are already using them, but hiding it. If you lead a team, one of the best things you can do is empower people to explore generative AI. Explain both the benefits and the problems, and foster a culture where you can learn together what works and what doesn't.
Other tools that may be helpful to organizations include:

Most of these tools have options that range from free to enterprise-wide offerings.
2. Explore Healthcare-Specific Uses of Generative AI
The big digital players–Amazon, Google, and Microsoft—are building healthcare-specific LLMs. Google has an LLM called Med-PaLM, which aims to help providers make more accurate diagnoses. A provider can input patient data and get back probable diagnoses based on a patient's medical history.
Amazon (HealthScribe) and Microsoft (DAX Express) are tackling different areas with their products, using LLMs to help providers transcribe, extract medical terms and medications, and create summaries from interactions with patients.
If your hospital or health system isn't exploring these technologies, you absolutely should be. These tools are a perfect example of how generative AI is best when combined with human interaction and discernment.
EPIC has already been using generative AI technology, and has expanded its partnership with Microsoft. If you're an EPIC organization, there's now a suite of AI tools that can help with note summarization, documentation, and coding. Ultimately, these tools can help improve patient outcomes.
3. Consider Investing in Proprietary Generative AI
Bain recently surveyed 100 health systems and asked what use cases of generative AI they were most interested in. The top answers concerned billing/collections and analyzing patient data.
To truly do these things, you need an LLM to be fed with your own data. Imagine if you could input your private, custom billing data and ask the model which account is most likely to default in 30 days? Or feed it clinical summaries and ask it to create the medical billing codes for the procedures? Or input unique symptoms from a patient and ask about all the times in the last 5 years you had patients with those unique symptoms, and what the diagnosis was?
OpenAI is offering commercial versions that allow organizations to bring their own data and use it to feed the model, creating their own proprietary application. Healthcare organizations who really want to get out in front should consider creating a proprietary instance of generative AI to serve their organization's specific objectives.
So What's Next?
When it comes to digital technology, hospitals and health systems have traditionally been late adopters. After all, it feels safer to wait, to have others mitigate the risks, and then to learn from their mistakes–even if it means playing catch-up.
But in waiting, you're losing so much potential value. A smarter play right now is to be ahead of the curve—at least exploring the tools and possibilities, if not yet investing heavily in them.
It's early days for generative AI and there's still a lot to discern. So go ahead and research. Explore. Learn. But whatever you do, don't underestimate the effect AI will have on every aspect of your business. It's not a fad, in the same way that personal computers, mobile phones, and the internet itself aren't fads.
If you're part of a digital marketing team and would like to understand more about the potential of generative AI, we're happy to sit down and talk. We don't have a sales pitch or a specific product to sell in this space. We just want to keep the industry moving forward, because that's how we all win.