We recently stated in our "4 Lessons on Digital Transformation" article that mobile is the next critical platform. And although it is still early in the adoption curve, we see that many healthcare systems are taking control of their mobile patient experience, just like our clients at Ballad Health who recently built an EHR-integrated mobile app.
Our seasoned experience in the digital and mobile app space has allowed us to work with clients like UHS, Carilion Clinic, and Footmaxx to deliver apps used by thousands of users each day. Our data-driven approach and monitoring have allowed us to learn a great deal about what worked, what can be improved, and mistakes to avoid; which we'll cover today.
If your team is considering building an EHR-integrated mobile app these 3 tips will be essential to your success. Learn from us, cut down on your go-to-market timeline, and launch a stellar all-in-one mobile app for your patients!
Tip #1: Submit to the app stores early
Trust us, it's not as easy as it sounds, but don't be discouraged, with the right information on what to expect you'll be able to launch your app in time for your deadline.
#1 We suggest that ahead of time you become familiar with the requirements and process for submitting your app. This in itself is pretty simple.
#2 Apple can be challenging when trying to quickly get through the steps of approval. Meaning that they will most likely suggest recommendations for fixes before you can publish your app. We highly suggest adding buffer time to your launch and prepare for fixes. We did not have this same experience with Google, approval was simple.
#3 Communicate with your executive team (client-side) and provide education around what the approval process looks like. This way, everyone is on board with why Apple requires iterations prior to approval.
Pro-tip: your app does not have to be live before you submit it for a review with Apple.
Tip #2: Plan your measurement strategy
Pulling consumer data out of Apple or Google app stores is a hard and manual process. In addition, there are not many metrics that either store will provide, so do not expect to receive a cornucopia of consumer data without much work.
#1 Think about what data you'll want in advance and create a strategy for how to obtain it. Do not wait until launch to think through your measurement plan.
Our Analytics team uses Firebase Analytics for many mobile apps and manually created events based on KPIs and specific questions we needed to answer post-launch. This takes time, so if you'd like to track higher-level metrics to explain engagement, do not wait until launch to create, test, and implement a plan.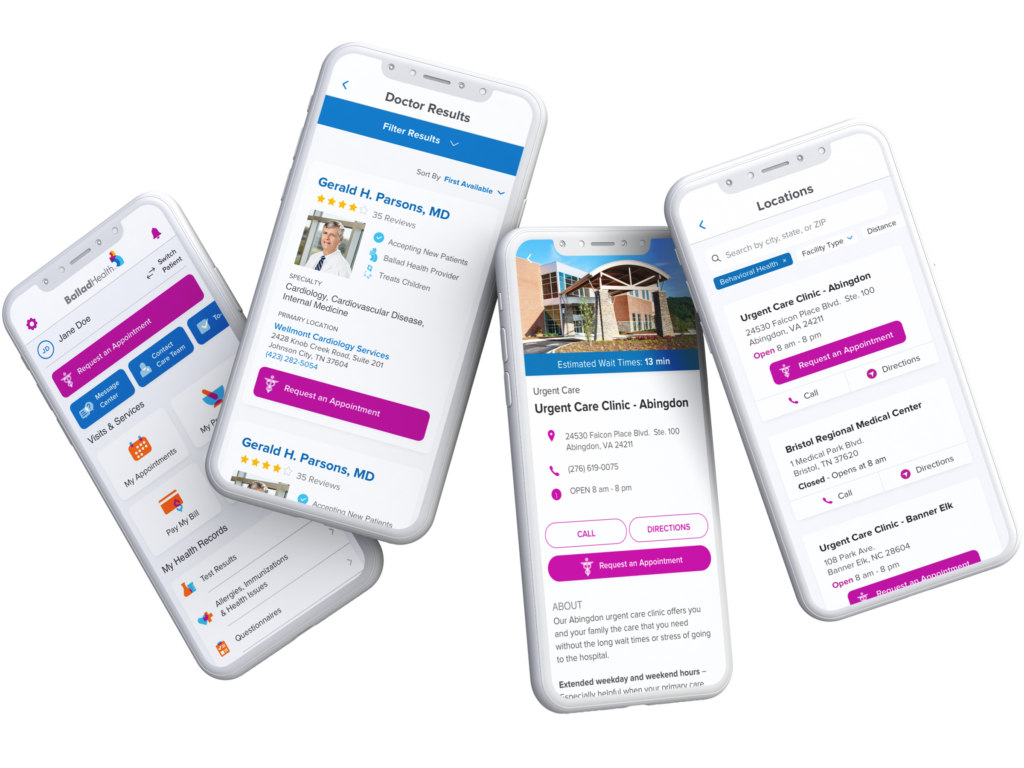 Tip #3: Get aligned with MyChart
Part I: Authentication is complicated
Whether you're using Epic MyChart, Cerner HealtheLife, or any other EMR with the corresponding patient portal, do as much testing as you can when leveraging authentication.
#1 Start testing as early as possible to mitigate crashes
There are many complexities with authentication and highly suggest that your team starts testing functionality as soon as possible. Do not assume that what you set up will work; test, test, and test again.
Part II: Be familiar with MyChart's release cadence
Before you start building the app, become very familiar with MyChart's (or your EMR of choice) release cadence. Otherwise, you'll be joyfully unaware of upcoming releases and there is a large possibility that your app's features will break… resulting in more work for you and your team.
#1 Know if the features you're leveraging will be updated and when
Save some time now and look at your EMR's release calendar. Luckily Epic is very upfront about what they have in store so we could plan accordingly.
Want to learn more?
Check out the full recording from our recent webinar with Ballad: How to Build an EHR-Integrated Mobile App or download the quick and easy-to-read PDF version.